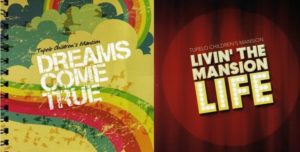 Tupelo Children's Mansion was founded 55 years ago, and is recognized as one of the oldest and most trusted organizations of its kind.  Our beautiful campus spans 40 acres with 27 buildings including: residence halls and staff housing, a Christian school, gymnasium, an on-campus church, and a thrift store.
 Our mission is to offer hope through the love of Jesus Christ to orphaned or disadvantaged children by providing their physical, spiritual, emotional, social, and educational needs . . . contributing to their health, security and happiness, and equipping them to lead productive lives.
Our caregivers, including social workers and counselors, have the experience, training and educational background to properly care for our children.  Our other dedicated staff spans departments of administration, sponsor relations, food service, maintenance, and other support services.
Tupelo Children's Mansion offers both temporary and longer-term care to children who are in need of a safe and loving environment. The children live in residential homes with up to 10 children and are cared for by qualified houseparents.
The typical child who is placed at the Mansion has no other family resources available and is, many times, considered to be a "social orphan." This may result from the death of or abandonment by parents, or a lack of extended family, or other dysfunctions within the family environment.
Every effort is made to reunite the children with their birth families when this is in their best interest. When reunification is not possible, our goal is to find loving families to adopt the children, working with New Beginnings International Children's and Family Servicesin this process. If adoption is not feasible or in the best interest of the child, we provide training to help the children prepare for independent living.
For more information on Tupelo Children's Mansion, please visit their website www.mansionkids.org.
You can listen to the two newest CDs on the Featured Artists station and in the mix on Kids Praise at www.myhoperadio.com