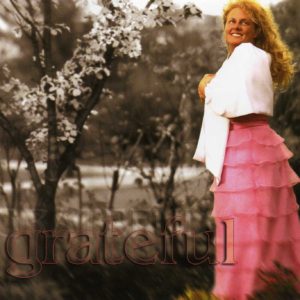 My Hope Radio: In three or four sentences, how would you describe your journey of faith? 
Sharon Walker: I was born and raised in a Pentecostal preacher's home. I felt a call upon my life at a very early age, and knew that my life would never be my own. I begin singing and playing piano, and always used my talents in the local church. After high school graduation, I attended Jackson College of Ministries, Jackson, Mississippi, which had been a lifelong dream for me. Since then God has done so many wonderful things in my life. He truly has given me the desires of my heart. I have had two solo projects within the past five years, and God has blessed them greatly. My prayer is that someone can be encouraged in some way by the gifts that God has given to me.
My Hope Radio: What is your favorite Scripture in the Bible? 
SW: Matthew 6:33, "But seek ye first the kingdom of God, and his righteousness; and all these things shall be added unto you."
My Hope Radio: What is your music background? (Who influenced you, when did you start singing, etc…)
SW: Lanny Wolfe, Geron Davis, The Rambos, Andre' Crouch, Walter Hawkins, and many more!
My Hope Radio: What specific themes do you cover in your songs? Why? 
SW: My first CD, "The Promise", was born out of much hurt and pain. I was going through a tough time physically and thought that I might not make it. So most songs on that album really minister to the hurting, and I've heard many speak of how God restored their lives through listening to that CD. It's ironic how this CD was birthed at such a painful time in my life, and now I hear stories of how much healing it brings to the broken.  My latest CD, "Grateful", is more of a praise and worship churchy style. God spoke specifically to me and told me what He wanted that CD to be.
My Hope Radio: Do you write your own songs? (If so, discuss your usual songwriting process.) 
SW: I have recorded several songs that I have written. I have all of the songs written for my next project, which will hopefully be released in 2011.
My Hope Radio: Where can we listen, purchase, and connect with you? 
SW: sharonwalker.net
Fun Stuff
Flip Phone or Slide phone?
iPhone
McDonalds or Burger King?
McDonald's
Mac or PC?
PC
Pizza Hut or Dominoes?
Pizza Hut
Slurpee or Icee?
Icee