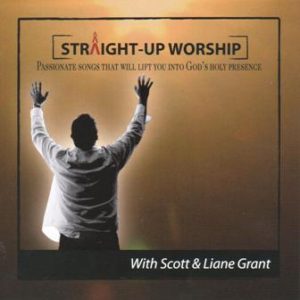 My Hope Radio: In three or four sentences, how would you describe your journey of faith? 
Scott Grant: My journey has been, by all accounts, a walk of faith. I came to Christ in Sunday school as a ten year old boy. I was every Sunday school teacher's nightmare; hyper, talkative, and hard to keep quiet. Thankfully, they were patient and kind and led me to Christ. I was baptized in February 1978 and received the Holy Ghost in March of that year. Many years and experiences later my wife Liane and I are missionaries in the province of Quebec.
MHR: What is your favorite Scripture in the Bible? 
SG: Phil 4:6-7, "Be careful for nothing; but in every thing by prayer and supplication with thanksgiving let your requests be made known unto God. And the peace of God, which passeth all understanding, shall keep your hearts and minds through Christ Jesus."
MHR: What is your music background? (Who influenced you, when did you start singing, etc…)
SG: I started singing as a teen and love all things worship. Ron Kenoly was a strong early influence as well as Paul Baloche, Israel Houghton, and Casting Crowns. I love music with strong lyrics that say something.
MHR: Where can we listen, purchase, and connect with you?
SG: www.internationalchurch.ca, [email protected], facebook (Scott D Grant)
Fun Stuff
Ice Cream or Brownies?
Ice cream
Pizza Hut or Dominos?
Pizza hut
Slurpee or Icee?
Slurpee
Fruit or Mint Gum?
Mint gum
Laptop or Desktop?
Laptop