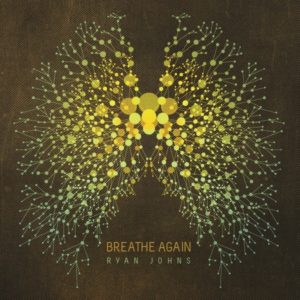 Tell us a little about your family.
I love my family. My dad pastors our local church. My mom is an excellent supporter and godly lady. My two brothers are graduates of Gateway College of Evangelism. Joel, the oldest, and wife, Alonda, serve as youth pastor at our church and Justin is currently interning at our church.
Describe your spiritual journey.
I was born into a Pentecostal family. At the age of five I received the Holy Ghost and at the age of seven, I was baptized. My spiritual journey has been just that, a journey, I haven't been perfect, but thank God for His grace and mercy!
What is your favorite Scripture in the Bible? 
Hebrews 12:1: "Wherefore seeing we also are compassed about with so great a cloud of witnesses, let us lay aside every weight, and the sin which doth so easily beset [us], and let us run with patience the race that is set before us."
What is your music background? (Who influenced you, when did you start singing, etc …)
My music background began at the age of five singing in a Christmas musical. I started taking piano and drum lessons. After a few years of taking a break from it I started back up with the piano, and then took voice lessons as well. My junior and senior year of high school I taught myself the guitar and in college I became a vocal performance major until changing my music major to a marketing and advertising major.
What is one of your favorite songs to sing? Why is it your favorite?
One of my favorite songs to sing from my album is "Breathe Again." It has a pretty wide range and I enjoy the challenge. My favorite mainstream song is "You Were There" by Avalon. Beautiful song, great lyrics, and again it's challenging.
Do you write your own songs? (If so, discuss your usual songwriting process.) 
I do write my own music, I wrote five of the ten on my album. My songwriting process is more inspiration driven. A thought or melody will hit me and I'll sit down and write it out immediately. During the album process, my producer, John DeNosky, helped me fine-tune my lyrics. It's really good to have someone to bounce your ideas off.
Where can we listen, purchase, and connect with you? 
You can connect with me via http://www.ryan-johns.com/, where you can find links to my Facebook, Myspace, YouTube and other accounts I'm attached to.
Fun Stuff
What would you do with a million dollars?
I would become debt free first, and secondly our youth department would be pretty much the coolest youth room alive (technology-wise).
What time in history would you like to visit for a week?
The medieval time period, and also the times around the Roman Empire.
What is your favorite breakfast cereal?
Ouch, so many good choices. Cinnamon Toast Crunch or Raisin Bran (with a TON of raisins).
What is your dream vacation spot?
I would love to spend a week in Tahiti.
Who do you want to send a "shout out" to?
Oh wow, long list. My family, The Manns, The Fains, my Atlanta West Pentecostal Church family, all my amazing musician friends. To all of the people who have supported my music ministry over the years, thank you for all your support! John DeNosky, an amazing musician, producer, and friend.