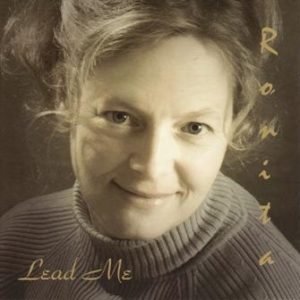 Tell us a little about your family.
My husband and I have five children, most of whom are grown and on their own or in college. We are beekeepers who travel to different states for the different aspects of the business such as pollination, harvesting of the honey, and the making up of new hives. We have homeschooled all of our children, at first because of the business of moving, and then because we felt it was a very good thing to do and are happy that we have had that experience and input into our children's lives.
What is your music background?
Growing up with five other sisters in a pastor's home, music was an integral part of our lives. My sisters and I were called the "Humphrey Sisters" and sang at the home church as well as at rallies and special meetings. My mother played the piano and we just naturally learned to harmonize, I am sure from the influence of the Pentecostal worship that we grew up in.
Some of the people who have influenced my life are people like Bro. Hardin and his family from Indiana, who became a home missions pastor in South Dakota and encouraged my father to move there where we lived for several years and saw souls come to the Lord who are still serving God today. Dwight Hardin with his wife, Martha, sang beautifully and wrote many songs. The Jellisons who sang and ministered the Word were also an influence, along with many others like Keith Hunt from Bloomington, Indiana. He has written many inspired songs, one of which is "Let Me Tell You Who Jesus Is" and is sung all over our united fellowship.
Describe your spiritual journey.
I remember praying earnestly at a very young age. The Word has planted seeds of faith that has kept me all these fifty-two years. I was baptized at seven years of age in Bloomington, Indiana, by Pastor Joe Shields. I distinctly remember the experience and as I matured in the Word and understood more completely how the blood of Jesus is applied and the washing away of my sins through faith and obedience to the Word of God, the experience has been even more greatly appreciated. I learned to worship God in those early and formative years, but my worship has deepened as my relationship with Jesus Christ has become more intimate.
My father was pastoring in Fargo, North Dakota, when I fully surrendered to the Lord, and I have not turned back since that time at the age of seventeen years old. After one year of school at Apostolic Bible Institute, I married Paul Reece and settled into my life as a beekeeper's wife, which was at times lonely and full of transition as we moved to Texas then and also California for part of the year. Our children started coming after four years of marriage, and five children later we had our quiver full! I was busy as a wife and mother but still had time to commune with God and as a result, songs of worship and thankfulness flowed into my heart and mind and became an expression of my love, devotion, and thanksgiving to the One who saved me and who was giving me purpose and fulfillment in my life.
You wrote all the songs on your CD-what inspires you to write? 
I started writing simple poems during my year at Bible school, but it was after marriage that one day as I was driving into town (we lived in the country about 20 minutes from town) and I was meditating on the goodness of the Lord, a scriptural song of praise just filled my heart and poured out of me all at once. The song is "He's My Hope" and has been a blessing in the churches where we have worshiped. After that song, many others came, some all at once but many only in parts which were completed later.
My style of music has been influenced by the Bible-belt area of the state of Indiana, where I spent most of my young life, and is a combination of contemporary country and southern gospel. I love to write heartfelt ballads of thought-provoking lyrics that come from life experience, inspiration of the Holy Ghost, and from hearing anointed teaching and preaching. The Book of Psalms has always inspired, motivated, and influenced my life and songwriting.
What is one of your favorite songs to sing? Why is it your favorite?
One of my favorite songs that I have written is a devotional prayer and is the title song of my CD. The song "Lead Me" speaks of my dependence and trust in God's guidance in my life.
Any loves other than music?
I love adventure and this has served me well in all of our travels and living in the various states. Seeing new places is a thrill for me and experiencing different cultures and ethnic foods. We have made many friends in the different states where we live and this has been very rewarding and enjoyable. We have enjoyed Assyrian, Cajun, Italian, and Mexican food and hospitality. I love meeting new people, getting to know them, and hearing their stories.
What is the best advice you have ever been given?
Some of the best advice was given to me by Bro. Merrick who was the superintendent of Minnesota at the time. We were at family camp and my eldest son, Daniel, was a toddler. We were in the dining hall eating and enjoying fellowship and it was getting late and time to put my toddler to bed. As I was enjoying the conversation I was putting this job off as long as I could.
My son, who naturally was getting more tired by the minute, was not heeding my instruction to pick up something that he had dropped onto the floor. I excused his behavior since he was tired and as I was feeling guilty for not having already put him to bed when Bro. Merrick very kindly offered some words of advice that I pass on every chance that I get to other young mothers. He simply said not to excuse bad behavior for any reason. That was profound and thought-provoking for me, and I took it to heart and tried to implement the advice often with all of my children.
Where can we listen, purchase, and connect with you?
You can listen to my CD Lead Me on MyHopeRadio.com and you can purchase the CD through PentecostalPublishingHouse.com or by email at [email protected]. I am in the process of adding sound clips to my website, www.ronitareece.com. The songs are a mixture of praise worship and a devotional style. There are encouraging and uplifting songs on it like "I'm Going Home," and "Jesus I Believe You Do It Right," and "He's My Hope."
Fun stuff
What would you do with a million dollars?
I would build a lovely home as we have lived very simply due to growing a business and the need for several homes. I would do some more traveling and would help more in our churches in their building programs.
What time in history would you like to visit for a week?
The medieval times if it could be a peaceful time period and I would not have to be a starving peasant!
What is your favorite breakfast cereal?
Cheerios slightly sweetened and served with fruit and/or with nuts.
What is your dream vacation spot?
My dream vacation spot is anywhere fun that I can be with my family, enjoying each other, and doing fun outdoor as well as indoor activities. It would be hard to pick one exact location as I would enjoy many places.
Who do you want to send a 'shout out' to?
To my parents who have been great examples of godly parents and to my husband who has supported and encouraged me.