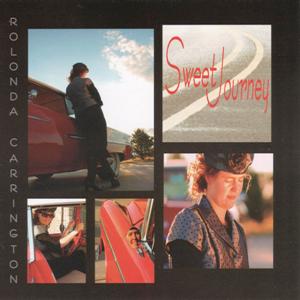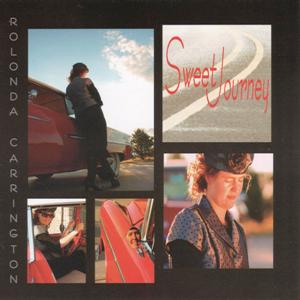 Tell us a little about your family.
My husband, Nathan Carrington, pastors Jubilee Apostolic Church in Amarillo, Texas. I have three girls; Nataley is ten, and a set of twins, Hannah and Ramah who are four. We stay busy with church responsibilities, but mostly the twins keep us going 24/7.
Describe your spiritual journey?
I received the Holy Ghost in a Christian school chapel service at the age of six, and was baptized in the name of Jesus. God has kept me through every phase of my journey and has shown His loving kindness through every trial. Some twist and turns in my life found me in situations that I never dreamed, but Jesus is always faithful to give me the tools I need to carry on.
What is your favorite Scripture in the Bible?
Psalm 100:5, "For the LORD is good; his mercy is everlasting; and his truth endureth to all generations."
What is your musical background? (Who influenced you, when did you start singing, etc…)
Jean Urshan, my grandmother, and Annette Elms, my mother, are two of the biggest influences in my life. My older sister, Deborah Rauh, has been influential as well. As a little girl I would record myself singing on tape, and I sang in children's programs. I started singing alto in our church choir at the age of twelve. Growing up I was surrounded by musical talent on both sides of our families. Honestly, musical abilities did not come to me as easily as to other family members. So at one point I rebelled against the whole music "thing" and started pursuing a degree in nuclear medicine. I do believe God chuckled at that decision. I lasted one semester and switched to a music major. I graduated from Amarillo College with an associates degree in voice and piano. I received the Music Major of the Year award my second year of college.
I had never planned to make a CD. Through much prayer, and the nudging of my sister, Jeana Rankin and my brother-in-law, Ron Rankin, who produced the album, I released this project "Sweet Journey" in October of 2010 through Red Sky Recording Studios (redskyrecording.com).
What is one of your favorite songs to sing? Why is it your favorite?
I was stepping into the booth to record "Sweet Journey" when the "word" finally came. I quickly changed it and began singing. This one word would be significant in the coming months. One month after I released the CD, my father, Royce Elms, unexpectedly passed away at seventy years of age. The last line of the chorus originally was "Sweet journey, Sweet Jesus, my friend." I changed "friend" to "Father." In that moment, I didn't need a friend I needed a father.
Do you write your own songs? (If so, discuss your usual songwriting process.)
If you could put your camera in my living room, you would know that it is amazing that a song could be born in such an atmosphere. While playing referee and breaking up toy disputes, in the middle of baking chicken, phones ringing, children banging on instruments, you get the picture, I tend to get inspiration.
Typically, just a phrase comes to mind, sometimes through preaching, through testimonies, through scriptures, and even in conversation with my girls. Children can be profound in their child-like faith.
I do desire to not just write songs with a good beat, but to write with an anointing that will produce songs that minister to someone that needs a faith lift.
Where can we listen, purchase, and connect with you?
You can listen to me at myhoperadio.com. This project is available for purchase on iTunes, Pentecostal Publishing House, and cdbaby.com (search – "Sweet Journey"). I can be contacted at [email protected].
Fun Stuff
What would you do with a million dollars?
I hope I would be a good steward and honor God generously. I would probably design a financial plan and call Dave Ramsey to get his input. I would definitely put some cash aside for a shopping spree with my sister-in-law.
What time in history would you like to visit for a week?
The Azusa Street Revival.
What is your favorite breakfast cereal?
Cinnamon Toast Crunch
What is your dream vacation spot?
Australia, I want to see the Sydney Opera House, and I think people there have a cool accent. Also, love the missionaries, the Grations, and would like to visit them in their work.
Who do you want to send a 'shout out' to?
To my family and church family in Amarillo, love to you all.