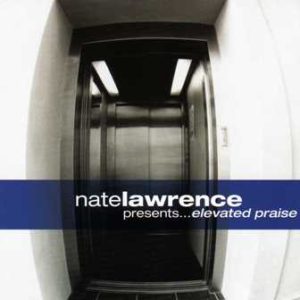 Tell us about your family 
I am happily married to my wife, Stacy, and will celebrate sixteen years of marriage in September!  We struggled for five years to have children until God blessed us to adopt our first child, Myrekel.  For our son, Brennon, we received the call from New Beginnings on a Thursday and the following Tuesday we took him home from the Hospital.  God certainly performed a quick work.  We received them both at birth and they are now five and four respectfully.  I would like to encourage all couples struggling with child bearing to not give up hope; God will make a way for His will to be performed. We hope to do an Adoption Revival at our church, "LifeLine Sanctuary" in Bryan, Texas in the future to support all couples in this area.
What is your salvation story? 
I am a fifth generation Pentecostal.  My great grandpa and grandma, Herman and Aline Basore, helped start Calvary Tabernacle and were saved under G.T. Haywood.  My grandpa and grandma, Howard and Virginia Jones, were instrumental in assisting Brother Nathaniel A. Urshan, whom I was named after, prior to their pastoring several churches.  My mother, Bev Lawrence, received the Holy Ghost in Calvary Christian School at the age of six years old.
My story was different.  With anticipation I prayed for the Holy Ghost but was baptized first at the age of ten years old in Bradenton, Florida, at the Eason's church.  I then went to junior camp that next summer and determined I would not leave without it; and so on Wednesday night of Junior Camp in Ocala, Florida, I received the wonderful gift of the Holy Ghost!
What is your favorite Scripture in the Bible? 
My favorite scripture is Philippians 4:9: "Those things, which ye have both learned, and received, and heard, and seen in me, do; and the God of peace shall be with you."
What is your music background?
My family has a long history of musicians. My great grandpa, Herman Basore and his family played instruments and sang on Brother Urshan's radio broadcast for several years. As a matter of fact, he had just sang a song at the Ohio District Campground in 1958 the night before he passed away.
My grandpa, Howard Jones and his family (including my mother) played instruments and sang on the radio, as well as played and sang in many churches throughout North America for several years. They were known as the Singing Jones Family.
I began playing the drums at an early age while my mom was on the organ. My mother and father, Joe and Bev Lawrence, continue to play instruments and sing, as well as my sister, Michelle (and Scott Graham) and brother, Chris (and Angel Lawrence) and their families. Everyone in our family has given their talents to the Lord and the Lord has blessed and increased their talents.
Do you write your own songs? 
I don't currently write my own music lyrics just instrumentals.  I do however bring new verses into existing songs to promote worship and to continue the worship flow.
What specific themes do you cover in your songs? 
I cover praise and worship to God.
What is the best musical advice you received from a mentor? 
Give your talent to God and use it for His glory!!!  What doth it profit a man, if he gain the whole world, and lose his own soul!
How would you encourage someone desiring to pursue music as ministry?
I recently started a daughter work in Bryan/College Station, Texas, in August 2011.  Music has been instrumental (pun intended) in presenting the gospel in a non-offensive way and in introducing society to my church.  Anyone interested in pursuing music ministry should volunteer to play in every church service and special events.  I hauled my saxophone around for years from church services to camp-meetings, to conferences, and not only was asked to play a few solos here and there, but also learned a lot from other musicians and was invited to record on numerous albums because of these relationships.  I believe my sax playing is on more than twelve professional albums at this point.  I recently gave every school teacher at my daughter's elementary school a complimentary copy of my Christmas Album for a Christmas gift from my church.  I was told they played it in the halls soon after.  What a blessing.  I also am beginning to get out in our community and do live concerts to invite them to church.
Any loves other than music? 
My wife and children.  Without their love and support I would not be able to travel and share my music or do the many banquets that I entertain at.  I owe them a lot.  I try to make it up to them by taking a nice vacation once a year but with starting a new church we may not make it this year. However, we are planning a cruise with my family to celebrate my parents fifty year anniversary soon.
Where can we listen, purchase, and connect with you? 
You can contact me to purchase albums via my church website, www.LifeLineSanctuary.com,  www.pentecostalpublishing.com, or email me at [email protected]  for bookings, concerts, and banquet entertainment (I do around twenty per year).