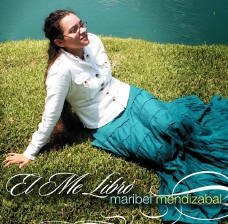 My Hope Radio: In three or four sentences, how would you describe your journey of faith?
Maribel Mendizabal: Well, I was practically raised in a UPC church since I was about nine, but it has definitely been a journey.  Never did I imagine the plan that God had for my life, but He had His hand on my life every step of the way.  I am married to an associate pastor of Mundo Pentecostal, Samuel Mendizabal, who is also the president of Centro Teológico Ministerial, the only Spanish Bible college endorsed by the UPCI.
My Hope Radio:En tres o cuatro frases, ¿cómo describieras su caminar por fe?
Maribel Mendizabal: Bueno, he sido en la Iglesia Pentecostal Unida  desde que tenía 9 años, pero realmente ha sido por Su fe y gracia que estoy aquí hoy.  Nunca me imaginé el plan que Dios tenia para mi vida, pero El ha tenido Su mano en mi vida en cada paso del camino.  Mi esposo es el Asistente del Pastor de la Iglesia Mundo Pentecostal, Samuel Mendizabal, quien es el Presidente del Colegio Bíblico, Centro Teológico Ministerial, el único Colegio Bíblico Hispano patrocinado por la Iglesia Pentecostal Unida.
MHR: What is your favorite Scripture in the Bible?
MM: Wow, I can only pick one?  I have so many, but if I had to choose one, I would have to say Psalms 37:4, "Delight thyself also in the Lord: and he shall give thee the desires of thine heart."  Since delight means to highly please, I think it's the least we can do for what we receive in return.
MHR: ¿Cual es su escritura favorita de la Biblia?
MM: Solo puedo dar un versículo?  Tengo tantos que me gustan, pero si tenía que escoger una, tendría que ser Salmos 37:4 "Deléitate asimismo en Jehová, Y él te concederá las peticiones de tu corazón."  La palabra deleitar significa dar suprema alabanza y creo que eso es lo menos que podríamos hacer en cambio por lo que recibimos de Él.
MHR: What is your music background? (Who influenced you, when did you start singing, etc…)
MM: I have been singing as long as I can remember and also remember my mom putting me in choir programs in school as a young child.  Once I was old enough to have a specific influence, I have to say it was Mickey Mangun.  She's such an awesome anointed singer.  All I wanted was to be as passionate about my music as she was.  It's a joke now among many who have heard me sing.  They started calling me the Spanish Mickey Mangun.  Another influence was Jeanna Macey, my choir director growing up.  She helped me lose my fear and sing to my full potential.  I thank God for these wonderful influential women in my life.
MHR: ¿Cuál ha sido las influencias en la vida suya las cuales te han traído al punto musical en la cual te encuentras hoy?
MM: Yo estoy cantando desde que me acuerdo y me acuerdo que mi mamá me ponía en programas de coro en la escuela cuando era niña.  Cuando ya era una joven y tenía influencias, tengo que decir que mi influencia más grande ha sido Mickey Mangun.  Ella es una cantante tan ungida.  Solo quería cantar con tanta pasión como ella  con su música.  Ahora es un chiste y me dicen que soy la Mickey Mangun Hispana.  Otra influencia mía era Jeanna Macey, mi directora de coro.  Ella me ayudó a perder mi miedo y cantar lo mejor que podía.  Gracias a Dios por estas mujeres que tenían influencia en mi vida.
MHR: What specific themes do you cover in your songs? Why?
MM: Well there are two themes that I specifically like to cover.  The first one is hope.  Whether you are in church, never heard of the gospel, or a backslider, you need hope and you need to know that Jesus is that hope.  Anything is possible with Him.  The other is doctrine.  Many are almost afraid to sing about the wonderful name of Jesus for fear of sounding too "Apostolic".  But it is our identity and it is the most important message we can give to anyone.
MHR: ¿Cuáles son las temas especificas en sus canciones, y porque?
MM: Hay dos temas de que me gusta cantar.  La primera es esperanza.  Aunque estás fuerte en la Iglesia, nunca has estado en la Iglesia, o si te has alejado de Dios, necesitas esperanza y necesitas saber que Jesús es esa Esperanza.  Todo es posible con Él.  La otra tema es Doctrina.  Muchos tienen miedo de cantar del Nombre de Jesús por miedo de ser muy "Apostólico".  Pero es nuestra identidad y es el mensaje más importante que podemos dar a una persona.
MHR: Do you write your own songs? (If so, discuss your usual songwriting process.)
MM: Although I do have music recorded that is not orginally mine, I do write my own songs.  You will probably laugh at this, but in my car when I commute I feel like the Lord inspires me the most.  I used to pull out a notepad I had nearby and scribble, but that was hard to do while driving, so I started carrying a digital recorder with me.  I also started writing some praise and worship songs that we sing in church when I would occasionally find that our pastor had preached something that I didn't have the perfect song for, the altar call.
MHR: ¿Escribes las canciones que grabas?
MM: Aunque tengo canciones en mi CD que no son originalmente mías, si escribo mis propias alabanzas.  Tal vez se van a reír, pero cuando estoy en mi auto manejando, es cuando el Señor me inspira.   Antes tenía un librito donde escribía, pero eso es difícil hacer cuando estás manejando, así que empecé a llevar una grabadora conmigo.  También empecé a escribir alabanzas de la Iglesia cuando encontraba que había veces cuando no había una alabanza que iba con el mensaje en el tiempo del altar.
MHR: Where can we listen, purchase, and connect with you? 
MM: You can contact me at [email protected] the CDs will be available soon online and on iTunes.
MHR: ¿Dónde podemos escuchar, comprar y conectar contigo?
MM: Me pueden contactar por medio de email [email protected], y también estará la música disponible en iTunes.
Fun Stuff
Ice Cream or Brownies?  
Ice Cream
Pizza Hut or Dominos?  
Pizza Hut
Slurpee or Icee?
Icee
Fruit or Mint Gum?  
Fruit Gum
Laptop or Desktop?
Desktop