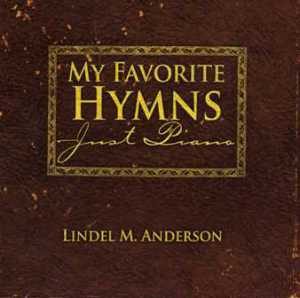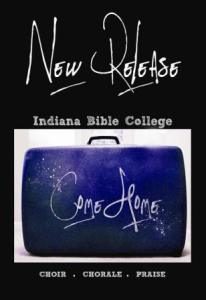 My Hope Radio: In three or four sentences, how would you describe your journey of faith? 
Lindel Anderson: My mother's family were some of the first to receive the Apostolic message in Southeastern Missouri.  My eighty- seven year old mother, Virginia Anderson, from Paragould, Arkansas, has had the Holy Ghost for over eighty years.  I am her seventh son and grew up in Paragould, Arkansas, where we attended Revival Center UPC, under the ministry of Pastor W. D. Ryles.  I received the Holy Ghost at the age of five during a revival with Evangelist George Glass, Sr and was soon baptized in the name of Jesus.  During my junior high years, I began to feel a call to music ministry.  I have been involved in full-time music ministry for about thirty years.
MHR: What is your favorite Scripture in the Bible?
LA: Proverbs 3: 5-6, "Trust in the Lord with all thine heart, and lean not unto thine own understanding. In all thy ways acknowledge Him, and He shall direct thy paths."
MHR: What is your music background? (Who influenced you, when did you start singing, etc…) 
LA: I began taking piano lessons at age nine and took band during high school.  My college degrees include a Bachelor of Music in Education and a Master of Music in Education from Arkansas State University where my major instrument was the saxophone.  I am presently pursuing a Doctorate of Worship Studies at the Robert E. Webber Institute of Worship.
My early years included primarily hymn singing and southern gospel music. During my teens, I was influenced heavily by Black Gospel artists such as Andrae Crouch and the Disciples and Walter Hawkins and the Love Alive Choir. My college years gave me a good classical appreciation and I was also introduced to jazz and participated in the University Jazz Band. During the next several years of my life, the music of Lanny Wolfe/Jackson College of Ministries and Geron Davis/The Pentecostals of Alexandria were very influential.  I've been the Dean of Music at Indiana Bible College the past fifteen years.  Without a doubt, the many talented students that I have been privileged to mentor during the last fifteen years, have also made a great impression upon me.  They have caused me to appreciate the music of their generation.  (You don't have to like it to appreciate it!)
MHR: What specific themes do you cover in your songs? Why?
LA: Colossians 3:16, "Let the word of Christ dwell in your richly in all wisdom; teaching and admonishing one another in psalms and hymns and spiritual songs, singing with grace in your hearts to the Lord." Psalms are scripture songs or songs based on the scripture.  Hymns are songs of praise to God. Spiritual songs are songs given by the Spirit and may be a testimony of a spiritual experience or about something God has done.  I try to make sure that my repertoire would fit into one of these three scriptural types of musical worship.
MHR: Do you write your own songs? (If so, discuss your usual songwriting process.)
LA: I have written a few songs, but do not consider myself a proliferate songwriter.  It does not come easy for me.  I consider myself more of a music arranger.
MHR: Where can we listen, purchase, and connect with you?
LA: I'm the dean of music at Indiana Bible College.  Several of our videos are uploaded to YouTube.  Our online store is at VoiceVision.com.  The latest IBC recording, IBC Live 2010 – COME HOME, was recently released and can be purchased and downloaded at our online store in digital format (mp3, sheet music in PDF format, and split track mp3) or you may purchase the CD, DVD, Music Book or Music in PDF format, and split track as a hard copy and have it shipped to you.  To place an order over the phone, call 317.262.4030 Ext. 311.  You may follow me on twitter @LindelAnderson or connect on FaceBook at Indiana Bible College Music.  Other web sites:  Go2IBC.com , IBCMusicFest.com , and pentecostalpublishing.com.
Fun Stuff
Bagels or Donuts?
Shipley's Donuts
Fruits or Veggies?
Both
Mayonnaise or Mustard?
Mayonnaise
Pen or Pencil?
Pen
Elevator or Stairs?
Probably Elevator