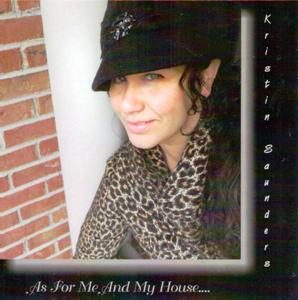 Tell us a little about your family. 
I first of all want to say how honored and blessed I feel to be a part of My Hope Radio's ministry.  The Lord has been so good and I pray my music will be a blessing. I am extremely thankful for my rich family heritage.  My grandparents, the late N.A. and Jean Urshan, left behind such a beautiful legacy of God's Truth and unshakable faith in God's Word and I want to successfully, by the grace of God, pass it down to my children. My parents, N.P. and Kathy Urshan truly walk their talk!  They have shown my two brothers, Nathan and Joel Urshan, and me, what true Christians are.  I am what I am today because of their extraordinary godly examples. I am married and have four beautiful children.  All four are musically inclined and anointed as they use their talents for the Lord.  I have an eighteen-year-old son, who is the drummer at our church and sings. He is currently feeling his call to the work of the Lord. I have a fourteen-year-old daughter who plays the piano for our youth choir and sings. My ten-year-old daughter is learning to play the piano and sings as well.  My seven-year-old son is beginning guitar lessons and loves to sing for the Lord.  They are all involved in my CD, which was an absolute blessing.  One of my favorite Bible verses is "I have no greater joy than to know my children walk in truth…" My greatest earthly desire is for that Scripture to be fulfilled in my life and so far it has been.
Describe your spiritual journey. 
I received the Holy Ghost and was baptized in Jesus name when I was eight years old.  I have always sincerely loved the Lord with all my heart and just wanted to grow up and be a soul winner.  I have learned through the years that no matter what comes your way, in the good times and the bad times, that Jesus will never leave, nor forsake you.  Putting Him first has been my number one objective and falling in love with Him was the BEST thing I've ever done.
What is your music background?
Most of my family on my dad's side was/is very musically talented.  They have been involved with ministry and using their talents for the Lord. My grandparents and parents were spiritual role models to me while I was growing up.  My dad has always been a true worshiper and has the ability to lead a service like no other! I have always admired how he could usher in the presence of the Lord into a service with his anointed worship. Mike Anderson, who is like family, is a very anointed song writer and musician/singer and has made a tremendous impact on my life.  These are just a few of many who have inspired me throughout my life. I started singing when I was a little girl in the church we pastored, and have never stopped.
What is the story behind your album? 
I love to sing, especially to my Lord! Making a CD is something I have always thought I'd like to do and when the door opened to do so, I just walked through it. I count it a blessing that I was given this opportunity.  After the Lord had given me the words to a few songs, I decided to go ahead and make it a reality.  I am thankful for the encouragement and prayers of dear friends and family during this project.
You wrote several of the songs on your album, where do you get your inspiration and what is your process for writing?
I wrote three of the songs on my album.  "As For Me and My House" was written a few years ago over the course of a few days.  As I would go about my day praising God under my breath I noticed I was making up my own words and lyrics, so I sat down and began to write them down until I had an entire song. "The Rock" and "Roots" were written as we were hunkered in my aunt's guest house in Amarillo, Texas, during a snow storm. In the middle of the night, I was awakened with the words to both songs.  My inspiration for song writing comes from day to day life with my children and real life experiences by observing how God operates in our lives.
What is one of your favorite songs to sing? Why is it a favorite? 
"Roots" is one of my favorite songs to sing because of its overall message and the hint of blue's style that it has.
What is the best advice you have been given? 
I have been given lots of good advice, such as: "live every day as if it were your last day", "if at first you don't succeed, try again", and "let your faith be bigger than your fear." But the BEST OF THE BEST advice that I have ever been given was to fall in love with Jesus from the top of my head to the sole of my feet and to put Him first above all else. Everything else just falls into place.
What is your greatest passion and why? 
My greatest passion is soulwinning! It is the true heartbeat of God and the most fulfilling and rewarding feeling ever.
Where can we listen, purchase, and connect with you?
To connect with me or purchase my music you can contact me via Facebook under "Kristin Urshan Saunders- vocalist".
Any loves other than music? 
Other passions and loves include traveling, shopping, and interior design.
What are five things you can't live without?
Five things I CAN NOT live without: My Savior, my family, dreams, coffee, and chocolate!
Ten years from now you will be? 
Not sure where I will be ten years from now, but hopefully fulfilling all my dreams…:)
Who do you want to send a 'shout out' to?
I want to send a shout out to my children Rodney, Kaitlyn, Elisabeth, and Luke! You are my world! Love you to the moon and back!!