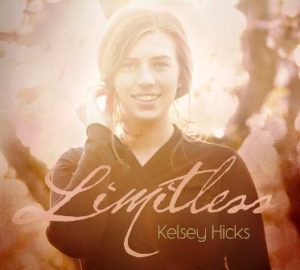 Tell us a little about your family.
Well, there's a lot of us! There's my mom, Karen; my dad, Kenny, my three beautiful sisters Jessica (25), Lauren (17), and Kristen (12); and my adorable baby brother, David (10). If I had to sum up our family in one word, I'd use "close." We are a very tight-knit family, and we actually do a lot of things together! My dad works so hard to provide for my family and my mother works extra hard to keep us all going. We have gotten through a lot together, and the best part about our family is that we are all passionately loving and serving God! We are very involved in our church including music, Sunday school, sound, offering… we just love to be a part of God's work. I love my family with all my heart, and I can't imagine it any other way!
Describe your spiritual journey. 
I am a product of a home Bible study. (Isn't that awesome??) My parents were invited to a home Bible study by some of their high school friends, and that's actually how our church started! My mom was the first to change her life. She received the Holy Ghost in her bed! At this time I was five. When I was six years old, our entire church (which had been growing so much) went to Camp Meeting in Santa Maria, California, where almost everyone (including me) received the Holy Ghost! I received the Holy Ghost in July of 1997, and I was baptized later that month. I don't have a testimony about how God delivered me from drugs or alcohol, but I DO have a testimony. He has given me the best family I could ever hope for-parents who instilled in their kids morals and values in our lives. God has kept me from so much pain and heartache in my life, and THAT is my testimony! I have overcome the things of this world by remembering who God made me to be, and the life He has for me in eternity.
What is your music background? 
I remember singing my first solo in church at age six, and the song was "He Is Lord." My mom has actually been classically trained since she was a little girl, and she has always encouraged us kids to play piano and explore our musical talents. My mom has influenced me so much. She took me to piano lessons when I was younger, and she was so patient with me while I learned and grew in my own music. When I was twelve, I started playing the piano for our youth services, and I was eventually put in charge of our youth music. I have always been involved in our church praise team and choir, as well as school choirs. I was also involved in the WAY choir, which is Western All State Youth Choir for the UPC youth in California. I have so many fond memories of WAY choir! After high school I attended Christian Life College in Stockton, California, for two years. I was involved in the college choir and chorale, as well as Kevin Daniel's group Encounter. My sophomore year I was the Music Team President. In 2011 I graduated from CLC with an Associate's in Music. Now I am back at my home church serving as the Music Director. It has been a few short months, but I'm loving it, and I can't imagine doing anything else!
Describe the nature of your ministry.
When I attended CLC, I participated in a lot more traveling. We would travel on the weekends to different churches and minister in song and the Word. I had a release concert for my album in March, and I'm hoping to have another concert in Stockton in the fall. I am currently serving as the music director at my home church, The Sanctuary in Perris, California. I am also involved in various events throughout the year, usually singing on the praise team for our district. I'm hoping to make more connections and be able to travel and promote this album! I'd love to have more concerts this year.
What is the vision, purpose, and comprehensive message in your latest CD?
This CD is an inspirational CD. My hope is that people would be able to personally connect with each song and make the songs their own. The title of the album is Limitless and this is also the title of track 3 on the CD. I think the message of this album is that God has no limitations for us in our walk with Him. We should live our lives with no limits and be completely open to those dreams that seem so far away. When we see what God sees, we are able to dream big and reach the unreachable.
What is the best musical advice you have ever been given from a mentor or influence in music ministry?
Someone once told me that the most important thing is to live a consistent life. What people see on the platform should be what people see off the platform. We should be striving to influence and reach people in our daily lives and keep a consistent connection with God, staying humble, honest, and most of all Christ-like.
If you weren't singing, what would you be doing?
Singing is actually not the only thing I am doing at the moment. I am currently going to school to receive a BA in Human Development. My hope is that I can use this degree to help my ministry and possibly explore the teaching/counseling field. In addition, one of my dreams is to open up a vintage store. This is a crazy dream I have had for years, and maybe someday it will happen! Vintage is one of my passions!
Where can we listen, purchase, and connect with you?
You can listen on MyHopeRadio.com and purchase through the Pentecostal Publishing House, cdbaby, amazon, spotify, and iTunes. You can connect with me on Facebook at www.facebook.com/Kelseyhicksmusic, or you can view my Tumblr at www.kelseyhicks.com.
For bookings contact me via email me at [email protected].
What would you do with a million dollars?
I can't even imagine having a million dollars!! I would definitely do a lot of good with it. I would open up a homeless shelter in our city (Perris) because we are in desperate need of one. I'd most likely give the rest to my church or split it up between my family.
What time in history would you like to visit for a week?
I love this question! I would LOVE to visit the 40s. We recently had a birthday party for my sister and the theme was 40s. We all dressed up and had music going and had games of the time and tons of props. I love the dress attire and the hairstyles; it all seemed so glamorous!
What is your favorite breakfast cereal?
I have SO many! If I had to choose one, I would say Fruity Pebbles. SO unhealthy, but SO tasty!
What is your dream vacation spot?
I'm dying to visit Greece! I've always seen pictures of the clear blue water and the white buildings and blue shutters. To go for a week and walk on the cobblestone streets would be such a dream come true!
Who do you want to send a 'shout out' to?
First and foremost, I want to thank God!! He is so good to me. 🙂 I want to give a shout out to my amazing family, who has always been there for me and never gives up on me! I also want to give a shout out to my boyfriend Landry, who produced my album and helped me get out of my comfort zone. He makes me better! 🙂 Shout out to Kevin (who is amazing and everyone should buy his Encounter album), John (He was my father this summer on tour!), Roger (my amazing music theory teacher), Timmy (such a solid drummer and a great friend), and James (he's marrying one of my best friends!) for their amazing musician skills on my album. You guys are so awesome! To the Cantrell family, love you guys so much! To my pastor and my home church, thank you for supporting me through my musical and spiritual journey; love you all so much! And to all my friends, I am grateful for every single one of you! You have all been there for me when I needed you most.