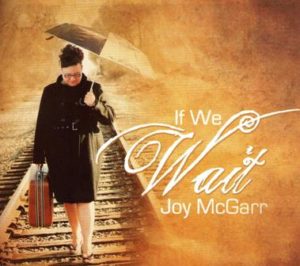 Tell us a little about your family.
My parents (Elmer and Wanda Killmon) are first-generation Pentecostals. They were both raised in the Church of Christ. My father came to the Lord in 1968 after being diagnosed with cancer. The doctors had sent him home to die, and he told the Lord he wanted to die saved. A very long story short, he was introduced to the Truth by a backslidden neighbor, was baptized in Jesus' name, and was filled with the Holy Ghost. God healed him completely, and when my mother witnessed the healing, she came and was converted as well.
I have six siblings, of whom I am the youngest. All but two are serving the Lord. Both of my parents are ministers, and my two brothers and I are called to pulpit/preaching ministry. My brother Bobby Killmon is the dean of Biblical Studies at Indiana Bible College. I'm very proud of him. My family was sort of a Van Trapp family. We traveled and sang together for many years. Over the years, each one was sort of "picked-off" by getting married. At holidays, we still sit around together and sing and have a great time.
I'm married to a wonderful man of God. His name is Jason McGarr. He is wonderful. We are both licensed ministers with the UPCI. God has blessed us in so many ways. I am thankful. We are still aspiring for a successful pregnancy. We are holding on and believing God is going to do that for us.
What is your salvation story?
This story is sort of funny, but it is all absolutely true just the same. I was four years old. At the church I grew up in, we had youth service on Saturday night. We had a great service that night, and my sisters were still caught-up in the "after-glow." My parents did the weekly grocery shopping after church on Saturday nights after we went to bed. This was because it was not smart to take seven children to the grocery store…no matter how well behaved they are. Ha! So that night, my parents instructed us to say our prayers before going to bed. We lived in a three-bedroom house with nine people! So I shared a full-size bed with my two eldest sisters. When we knelt down to pray, both of my sisters re-lugged back into that power from the service and began to cry and speak in tongues. I must be honest…I initially started crying because they were, but I do remember feeling the warmth of the Holy Ghost come over me, and I spoke with other tongues.
A little while later, my parents returned. All my siblings were rushing to the door to tell them I had received the Holy Ghost. My father (as only he can) picked me up and sat me on the edge of the kitchen table and said, "Alright, we are going to pray again. If she really received it, she will speak again." So…that's what we did. In a matter of moments, I was speaking in tongues again.
I had a previous scary incident with water, and so my parents knew that if I was talking about baptism that night, then they had better get me baptized right then. I was so small then, the baptismal tank at the church would have engulfed me, so my parents called a neighbor friend, who was Apostolic. That night my father baptized me in Jesus' name in the neighbor's bathtub! But it all counts if we are immerged in water and that name is spoken over us!
I lived like any other child. I made my share of mistakes along the way…God knows! But the thing that has kept me through it all was that my parents were great example of prayer and faithfulness. We grew up without a television, and so our time was consumed with church and ministry. Music was a huge part of that, but my parents made us all pray together. You better believe there were many times my parents said, "Y'all have to stop what you're doing, it's time to come in here and pray together." It wasn't always fun, but it was a disciplined thing. Over the years, I witnessed many people pray through to the Holy Ghost in our home. And that's the way it should be!
What is your music background? 
As I mentioned before, my family traveled and evangelized together. We sang together, and we basically learned parts from my father. He had a background in music when he was in the world. He played in a southern blues band and sang for several years. He was a perfectionist when it came to music. So even when we were small, we learned to pick up parts quickly. Again, we grew up without a television, so we mainly played records and tapes. Every Sunday morning, we would listen to two broadcasts: Harvestime and the ministry of Grace Apostolic Church, which was a PAW church in Indianapolis. Their choir was hot! And we loved to hear Bishop Golder preach the Word!
The church we grew up in was very multicultural. My previous pastor was saved at Christ Temple, which was formerly pastored by G.T. Haywood. So a lot of our fellowship with other churches in the area mainly consisted of African Americans. I still remember being in that building with no air conditioning and hearing those choirs ring the rafters! Wow! It changed my world!
I listened to an eclectic array of Gospel artists. My parents didn't allow any secular music in our home so I listened to Mahailia Jackson, James Cleveland, a southern gospel group called The Hinsons, Dottie Rambo and the Rambos. Later, as a teenager, I listened to Mickey Mangun, Julie Perry (now Hopper), Yolanda Adams, Shirley Caesar, Commissioned, The Winans, Hezekiah Walker, Kirk Franklin, and Richard Smallwood. These are just a few favorites!
What is the nature of your ministry?
My ministry is sort of widespread. I do whatever needs to be done. I have evangelized as a single woman, singing and preaching through several states. My husband and I have been in pastoral leadership and have also worked in teaching Bible studies. We love reaching out one on one with people. I love seeing people get the revelation of Truth, and Bible studies are a great way to see that. I am presently working on my master's degree in Professional Counseling. I believe the Lord is leading me in this direction because there are so many hurting people sitting on our pews and many coming in our doors. We have to extend ourselves and reach them with the Gospel and know how to walk them through Scripture for salvation as well as emotional and mental healing.
What is the vision or message of your latest CD?
When I chose the songs for the project, I didn't want to plug in just one audience. I enjoy all types of music. So I wanted to include a variety of styles. I am completely aware that every song will not be everyone's favorite, but I wanted to lock in songs that ministered to the hurts of people.
My husband and I have suffered through some tragedies in the past few years. So it was important for me to have songs of healing and faith. The project is called If We Wait because I wanted to convey that our faith is what keeps us holding on to the promises of God. Some blessings may take a while to get here, but that's okay. God will answer when He sees that it's the best time for that blessing in our lives. So we just "wait on the Lord," and keep our lives busy with serving the kingdom of God. Working for the Lord keeps a lot of frustrations and depression at bay, because we simply do not have time to feel sorry for ourselves. People are dying without God, and we need to be about His business and bring hope to them.
What is your favorite part of the album making process?
To be honest, I was really scared to do a solo project. I have done previous recordings with Indiana Bible College, but this was completely different. The perfectionist in me was kind of going crazy! Thankfully I had some strong people around me who helped me take it easy and worked hard with me to make the project what it is. My favorite part had to be at the final "listening" before we sent the project to print. It was hard to believe that the sound coming out was me! Ha! But we had a great team. I especially have to give "mucho kudos" to Bro. Vito DiGiovanni for all of his hard work.
What is the most rewarding aspect of your ministry?
The most rewarding has to be hearing people share their testimony of how certain songs have ministered to them in their crisis. I have lost count on how many times I've sung "Alabaster Box", especially at funerals. I thank Sister Janice Sjostrand for writing such a magnificent song and allowing me to include it in my project.
As I mentioned before, I love seeing people's expression change when they finally get that God-moment and what He is speaking to them. That makes all of the effort worth it. God heals us in more ways than our physical bodies. He heals our wounds and makes us whole again. He's done it for me so many times, and I just want to be an instrument for that to happen for others.
What would you say to someone desiring to pursue music as a ministry?
Pray hard! Ha! But seriously, I do mean that. I always pray before every "performance" that God will wash my heart clean so that nothing will hinder the flow of His spirit in what I have been asked to do. It is also very important to be faithful in the small things. If you want people to notice your talent, be faithful to choir practice, church services, and times of prayer. Show your leadership that they can count on you. Keep your heart and life clean. If you make mistakes, own up to them and repent, and then do what you have to do in order to get back to your calling. It doesn't matter if you can sing the wallpaper off the wall, if you can't be faithful and have a life committed to God, then no one wants to hear arrogance or your "showmanship."
I also think you need to find your own voice! That is very important. Do not try to be a carbon-copy of someone else. That is a huge mistake! Just because you can do all of the runs and scales, that doesn't mean you are Kim Burrell! She is amazing at what she does because she has learned to be herself.
I also believe you should always put your best foot forward. While we are singing worship to the Lord, I believe He deserves our very best. Anointing does make up for a lot, but when it is accompanied by a disciplined singer/musician, then that really shows that you care about both.
Where can we listen, purchase, and connect with you?
There are older projects I have done with IBC (many years ago)! So those and my solo project can be found at www.pentecostalpublishing.com , the Voice and Vision webpage www.voicevision.com or you can find the entire If We Wait album on iTunes as well. I'm also thankful that it can be heard on MyHopeRadio.com as well!
If someone would like for myself and/or my husband to come minister to their church in singing, preaching, teaching, or whatever is needed, they can contact us at [email protected] or call 317-372-3774. I have a fan page for the project on FaceBook under Joy McGarr. Here I list where we are traveling and where people can meet up with us at our sales booth. You can also find a sound clip of some of the songs on the album on YouTube under the name MrsMcGarr.
FUN STUFF
Tell us a funny road story.
This past summer, my husband and I were traveling throughout the south evangelizing. We were scheduled to sing at a youth rally in Arkansas. We were rushing to get there in time, and when we pulled in, we realized that we had forgotten the entire bunch of sales product (CDs) back at the evangelist quarters, which was over an hour away. So my husband and another guy leave to rush back to get the product and be back before the end of the service. When the service was over, they come in empty handed. I was about to flip out, but then my husband tells me that I had not given him the key to the door of the room we were staying in, and they could not get in! Yep, that was all on me! So there were no sales that night at a crowd of about 125 people. Great going, right?! Oh well.
Ten years from now you will be…
If the Good Lord tarries, we plan to be working in a church, hopefully pastoring by that point. My husband and I are willing to dig out a work in an area where there is no Apostolic church. We are not opposed to taking a position in an established church, but we really have a passion for building from scratch. Pastor Huntley preached a dynamic message a few years ago called "There's No Substitute for Sons." People birthed into the Kingdom through your ministry are more likely to remain faithful to you when it's all said and done. So whatever the Lord desires for us, that's where we will be.
Who do you want to send a "shout out" to?
My "shout outs" have to go to some great people! First and foremost, to the Lord Jesus Christ for His call and power that He has placed upon us. To my husband, Jason; my mother and father; and the entire church family at Calvary Tabernacle in Indianapolis, Idiana. To my wonderful pastor and his family, Pastor Paul D. Mooney. Also, to Brother Lindel Anderson, Brother Tim Pedigo, and Brother Vito DiGiovanni, without whom this project would not exist. Also to Sister LaDusta Brown and the Voice and Vision team-they are a hard-working group of people. And lastly, to all of the people who have been so kind to us and allowed us to minister to them. We are truly thankful.