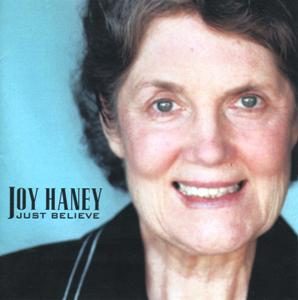 Tell us a little about your family. 
I have the most beautiful family in the world! God has been good to us! He has given us five children whom I love dearly and so far, four precious spouses for four of the children. The fifth will come and we will be complete. ? God has given us twelve grandchildren so far. Words can't describe how much I love my family and how much they mean to me.
Describe your spiritual journey. 
I received the baptism of the Holy Ghost at age seven and also was baptized in Jesus' name! I fell in love with Jesus as a child and it has grown deeply: He is my everything!
What is your favorite Scripture in the Bible? 
I have many favorites! So I'll choose one of my favorites: "I will say of the LORD, He is my refuge and my fortress: my God! In Him will I trust" (Psalm 91:2).
What is one of your favorite songs to sing? Why is it your favorite? 
This again is a difficult question! I have thousands of favorites! One which has stayed with me from a child that I find myself singing quite often is "The Old Rugged Cross". It never fails to soften my heart as tears flow thinking about Jesus on the cross, His resurrection and the salvation it brings to those who accept His gift!
What is the best advise you have ever been given? 
Never lose your smile! Keep your knees on the floor every day in prayer to God and your head in the Word! Whatever your hands find to do, do it with all your might! Be faithful no matter what!
How would you encourage someone desiring to be in the ministry? 
Pray, then pray some more! Pray and Seek His face! Study the Word of God! Walk humbly before the Lord doing all you can for Him in whatever way you can! God watches how you are faithful in small things and He will increase you more and more when He knows He can trust you! Whatever you're asked to do by those in authority over you, do it with all your might! Look for the gold in people!
What do you feel is the most rewarding aspect of your ministry? 
For fifty years I served alongside my husband, Bishop Haney, whom Jesus and His angels came for on November 10, 2011. I loved serving as pastor to beautiful saints for thirty years, winning souls, praying on the radio and people being healed, and serving as First Lady of the UPCI for eight years! Very rewarding years! As an author those rewards continue! My books have been published in several languages and read in most countries of the world! I'm humbled and honored that God would choose me to touch people all over the world through the ministry of writing! Thirty-two years ago I wrote my first book and am just releasing this week the fifty-seventh published book! God has been good to me!
Where can we listen, purchase, and connect with you? 
My books and CDs can be purchased from the Pentecostal Publishing House. I have two CDs, Just Believe and Pray in the Spirit! You can follow me on Twitter, search JoyLHaney.
Five things you can't live without: 
(1) God/Prayer
(2) Bible
(3) Singing and Music
(4) Family and Friends
(5) Books/Computer/iPhone