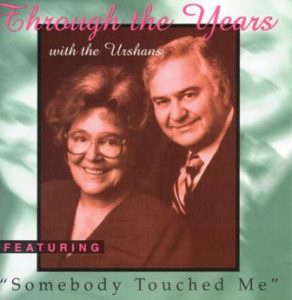 Jean Habig was born July 2, 1921, in Indianapolis, to Andrew and Hattie Gakstetter Habig, and throughout her life she loved and stayed close to both the Habig and Gakstetter sides of her family.
The very gentle and backward country girl traveled to New York City with her pastor, Raymond Hoekstra, in 1938, and there met the handsome Nathaniel A. Urshan, son of a prominent New York pastor.
Nathaniel and Jean were married Oct. 1, 1941, at Calvary Tabernacle, where she has been a lifetime member. The marriage of the Urshans launched a ministerial career of speaking and singing that included the pastorate of the 2,500-member Calvary Tabernacle from 1949 to 1979, the leadership post of the 4 million-member United Pentecostal Church, Int., with headquarters in St. Louis, Mo., from 1977 to 2002, as well as hundreds of conferences, camp meetings, and special church events around the world.
The unpretentious girl who attended the Arthur Jordan School of Music in Indianapolis, and the Apostolic Bible Institute in St. Paul, Minn., and played the piano at a little backwards church in Brown County, Ind., never dreamed that their music on CDs, tapes, records, and in live performances, would impact an entire generation of listeners and beyond.
Her admirers included, Oral and Evelyn Roberts, Bill and Gloria Gaither, the Rev. Tom Trask, general superintendent of the Assemblies of God, and millions of others who tuned in to the Harvestime International Broadcast between the years of 1961 and 2003.