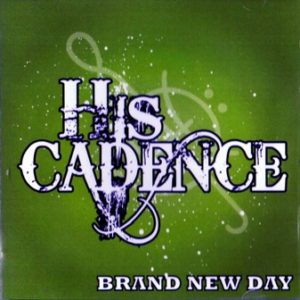 My Hope Radio: Tell us a little about your family.
Cindy Piazza: My family is completely involved in our church music ministry. I am the music director, my husband, Greg, is the media director, and my eleven year old son, Joseph, is an audio technician in the Media Department. We dedicated our lives to this ministry because of our deep love for the Lord.
Daniel Duran: I live in Arlington with my wife, Jessica, and two sons Dylan and Andrew. Since we are usually always busy due to the ministry, we try to spend time as a family when we can shooting darts, listening to Adventures in Odyssey, learning life lessons, running around the house tickling each other until we run out of breath, and sometimes sword fighting. We have more than enough pets at home to keep us all entertained. We have a white chihuahua 'Pinky', a fish 'King Pike',  a guinea pig 'Oscarita' , a hamster 'Hammy the II', and a stray cat that comes around our house every now and then.
David Duran: I live by beautiful Lake Whitney with my wife, Julie and my two children Kevin and Alicia. We enjoy spending time as a family. Our house is always filled with music. In the warmer months we spend much of our time cliff jumping and fellowshiping with our church family at the lake.
MHR: Describe your spiritual journey?
CP: Upon receiving the Holy Ghost at the age of seven, I have felt surrounded by the presence of Jesus. Since then, my spiritual journey has been a very protected one. When I would pass through days of dark thick mist, God would send one of His people to sprinkle light onto my path, so that I could find my way back into a clearing. Also my parents and my husband hold me up when I am at my weakest. God has given me a great support system; that brings me, every day, to my knees in gratitude.
DanielD: My spiritual journey began at the age of seven years old when I received the Holy Ghost and I have always been learning.
MHR: What is your favorite Scripture in the Bible?
CP: Having a favorite scripture changes from time to time depending on life's situations; today it is, Psalms 37:7, "Rest in the Lord and wait patiently for Him…"
DanielD: My favorite scripture is Proverbs 23:23: "Buy the truth, and sell it not; also wisdom, and instruction, and understanding."
DavidD: II Corinthians 4:8-9: "We are hard pressed on every side, but not crushed; perplexed, but not in despair; persecuted, but not abandoned; struck down, but not destroyed."
MHR: What is your music background? (Who influenced you, when did you start singing, etc…)
CP: My mother would sing to me when I was a baby and continued singing to me on up to my junior years, while my father, bless his soul, sang everywhere, especially in the kitchen or outside barbecuing. So naturally, I studied music from elementary to the university; "All Level Choral" was my major. I vowed to the Lord after graduation to stay in my father's ministry, as he was also my pastor.
DanielD: I have been playing ever since I can remember: drums, bass, guitar, and singing. I would have to say David W. Huff was the one who influenced me. I remember listening to David and the Giants sitting under the pews when I was young.
DavidD: I played several instruments in my childhood. At the age of nine I feel in love with the drums. There is nothing like making an irritating racket! David and the Giants was a huge influence on both me and my brother.
MHR: What is one of your favorite songs to sing? Why is it your favorite?
CP: My all time favorite heart song is "It's Gonna Be Worth It All." God bless the person who wrote it! I sing it after every hour of prayer. It will be worth it all some beautiful happy day.
DanielD: I have many favorite songs but one that I enjoy playing to is Almost Home. I enjoy playing it because while I am playing and I look around, it just seems like we are getting closer to home.
DavidD: Brand New Day, It is an upbeat reminder that "Joy comes in the morning".
MHR: Do you write your own songs? (If so, discuss your usual songwriting process.)
CP: I write songs, as well as my two adorable twin brothers, Reverend Daniel Duran and David Duran Jr. My songs are given to me during time in prayer. Both the melody and the lyrics come together. By the end of my prayer time, the song is complete.
DanielD: All of us in one way or another write songs. We all get our inspirations from each other and God.
DavidD: I shout out the words until it sounds right.
MHR: Where can we listen, purchase, and connect with you?
CP: Through cdofc.com, our church website, and hiscadence.com as well as Facebook.com. The "His Cadence" album can be purchased through pentecostalpublishing.com, iTunes and Amazon.com.
Fun Stuff – Cindy
What would you do with a million dollars?
Wow, with a million dollars, after my tithing and offerings, I would provide for my family's needs, provide for my parents needs and wants (They deserve everything), and provide for those in need. With what may be left, I would like a complete studio to make albums and distribute them all over the world to spread more of God's truths and love in every language.
What time in history would you like to visit for a week?
Befriending Mary for a week to observe and learn from her as she mothered Jesus would be a great place in history to visit.
What is your favorite breakfast cereal?
I spread my favorite granola cereal, on low carb yogurt with a variety of fruit, Mmmm.
What is your dream vacation spot?
My dream vacation spot is in Tyler, Texas by the lake at what my son calls, "Our Vacation House." It's my dream come true.
Who do you want to send a 'shout out' to?  
I would like to send a 'Shout Out' to all those who love and adore Jesus, and especially, to Bro. and Sis. Garza, who pastor in San Isidro, Texas. They, along with my parents, are my spiritual heroes.
Fun Stuff – Daniel
What would you do with a million dollars?
If I won a million dollars I would pinch myself.
What time in history would you like to visit for a week?
I would visit the inauguration of Abraham Lincoln. I think that would be interesting.
What is your favorite breakfast cereal?
My favorite breakfast cereal is Lucky Charms…I eat the marshmallows last.
What is your dream vacation spot?
My favorite vacation spot would be in the middle of nowhere with everyone's cell phone turned off.
Who do you want to send a 'shout out' to?  
I would want to 'SHOUT OUT' all my peeps
Fun Stuff – Daniel
What would you do with a million dollars?
Buy Marshmallow cream, and promote it's ooey gooey goodness.
What time in history would you like to visit for a week?
The first week of creation.
What is your favorite breakfast cereal?
Frosted Flakes
What is your dream vacation spot?
Australia
Who do you want to send a 'shout out' to?
My mom