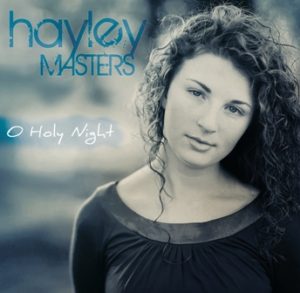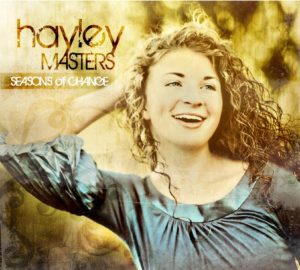 Hayley Masters: My journey of faith really started when I received the Holy Ghost at the age of six. Since then, I have been completely in love with Jesus Christ. Keeping my relationship with Him as my very best friend is of utmost importance to me. My prayer every day is that everything I do will be used for His glory.
MHR: What is your favorite Scripture in the Bible?
HM: My favorite passage of Bible Scripture is definitely Proverbs 3:5-6. Trust is a lesson that I feel like God has been teaching me over the last few years. I continue to revisit these verses, and they always minister to me.
MHR: What is your music background? (Who influenced you, when did you start singing, etc…)
HM: I have always loved to sing. The first time I ever sang in a church service was at a Louisiana Junior Bible Quiz rally. When I was five years old, I started playing the guitar, and later on, I took piano lessons. I will have to say that the guitar is my favorite instrument. I wrote and recorded a song on a vintage Playskool recorder at the age of seven. My mom still has the lyrics and the recording.
At sixteen 16 years of age, I recorded my first CD. "Seasons of Change" is a collection of cover songs that convey a message I wanted to share. Last year, I recorded a vibrant rendition of the Christmas single "O Holy Night" which is available digitally. Coming soon in 2011 is my newest CD called "Lead Me" which will be a collection of original songs.
Probably the biggest influence on my music has been the fact that I have always attended church and have been involved in worship music since I was thirteen years old. As far back as I can remember, Avalon has been my favorite group. Jana Long, a singer from that group, is still an influence in my music today. Other artists that I respect (musically and lyrically) are Kari Joe, Natalie Grant, and Kim Walker-Smith.
MHR: What specific themes do you cover in your songs? Why?
HM: In my songs, I mostly write about things that relate to life. The message I want to send is that life happens to all of us. But God is faithful, and if we put our complete trust in Him, we will always come out on top. I love giving people hope. The lyrics I write give my listeners an opportunity to sing what may be hard for them to say.
MHR: Do you write your own songs? (If so, discuss your usual songwriting process.)
HM: For me, writing lyrics comes from way down deep within. I usually close myself in my room and think about my life. I reflect on ups and downs and how I deal with them. Then I try to write songs that I think others can relate to. I am also inspired by nature. I love to sit outside and write. Some places of inspiration have been the ocean, a mountain stream, and my very own backyard.
On the first album, I did not write any of the songs. But on the upcoming album, every song is original. I went to Nashville, met with my producer, and we began creating music. I then began to write the lyrics for the music. As I listened to the music, I imagined it was a soundtrack of my life. I would ask myself, "When would each song have been played?" and "What lesson was I learning?" I then wrote about those lessons. So, all of my songs are very personal and come from the deepest place of my emotions.
MHR: Where can we listen, purchase, and connect with you?
HM: My music is available on my website hayleymasters.com, itunes.com/hayleymasters, digstation.com/hayleymasters, cdbaby.com/hayleymasters
Visit my website and drop me a note! I love to hear from my listeners! Or connect with me on myspace, facebook (music page), or twitter.
A little about me!
Mechanical Pencil or Wood Pencil?
Mechanical Pencil
Cupcakes or Muffins?
Cupcakes definitely…unless it is my mom's blueberry muffins!
McDonald's or Burger King?
Tough choice…I eat McDonald's and Burger King…so it usually depends on which one I am closest to.
Dollar Bill or Dollar Coin?
Dollar Bill
Ugly car that runs like a dream or beautiful car that breaks down?
Beautiful car that breaks down…haha…I can always get it fixed!