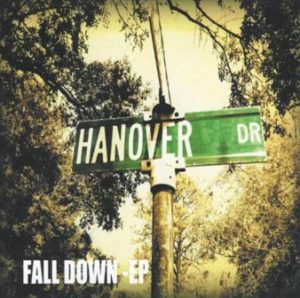 Tell us a about your band.
The name of our band is Hanover Drive and consists of our lead singer Anna Lawrence, guitarist and pianist Landon Lawrence, drummer Nathan Barrett, bass guitar Jonathan Bourriague, and lead guitarist Jacob Escuriex. All of our members live in Biloxi, Mississippi. We have been playing together for just over eight months now and play a mix of Christian pop and rock, and fuse it with soul and blues. We have traveled all over the Gulf Coast Region, but are now booking concerts all over the Southeast.
Tell us a little about the church your band is based out of.
Hanover Drive is based out of the greatest church in the world, The Pentecostals of the Gulf Coast. We receive much support from our church family, as well as our senior pastor, Paul D. Springer, our associate pastor, Chris Lawrence, and our executive pastor Scott Nichols. All members of Hanover Drive are very active in the UPCI. Our drummer Nathan Barrett is the student pastor for PGC, as well as Mississippi Section 9 youth director. Landon Lawrence is the youth music director for PGC and Anna Lawrence sings in the youth ensemble, mass choir, and adult ensemble. Both Jonathan Bourriague and Jacob Escuriex play for the youth ensemble. All members of Hanover Drive have been happy to play at many events such as Wintervention, Mississippi Youth Camp, and Mississippi Camp Meeting.
What is one of the group's favorite songs to sing? Why is it a favorite?
One of our favorite original songs to sing is "Save the World". We love this song because it speaks directly from our heart and talks about how we can all make a difference in a world stricken with hunger, sadness, and poverty.
Does your group write your own songs?
Most of Hanover Drive's music is original. There really is no process for writing a great song because inspiration for lyrics or music can come to you at almost any time. One of our favorite songs, "Fall Down" was written by Landon and Anna following the Haiti Earthquake of 2010 and talks about how the rain falls on the just and the unjust, but Jesus is there through all of our storms and trials in life! Another original song, "Image Breaker" was written by our drummer Nathan Barrett after he preached a message with that same title.
What is the one thing that motivates your band to continue to play?
After many concerts, people come to us who do not know Jesus and have said that they felt something different about us. As Apostolics, we can readily spot anointing, but when your Holy Ghost can be felt by those who have never experienced Christ in that way it is a true testimony of how we can share the gospel through our music!
Where can we listen, purchase, and connect with you? 
Hanover Drive's "Fall Down EP" can be purchased on Hanoverdrive.com, iTunes, Napster, Amazon MP3, and pentecostalpublishing.com. You can also connect with us and checkout our touring dates on Facbook.com/hanoverdrive and on Twitter!
We recently signed a record deal with Bought Records. We will be recording our first full-length album in June 2012. The album will be available sometime late in 2012 or early 2013. You can pick up a copy on iTunes or at your local retailer. Some of the songs will be played on Christian radio stations as well.
Fun Stuff
What would your group do with a million dollars?
Pay tithes first!!!! Our second thing would be to establish our charity organization, "Music For the World". "Music for the World" is an organization that Hanover Drive is establishing to use our music to reach those who are in need, rather it be in third world countries or here in our own community.
What audience would your group most like to play to?
The youth of the UPCI is our favorite crowd to play for!
If you had to change your band name what would it be?
Hanover Street, Hanover Avenue, Building 428, Casting Rocks, Mercy You, or any other really original stuff! LOL
What country would your group like to have a concert in?
We would love to play in the United Kingdom.
Who do you want to send a 'shout out' to?
We want to give shout out to our family at PGC and the Mississippi District. We would not be where we are now if it wasn't for their love and support!