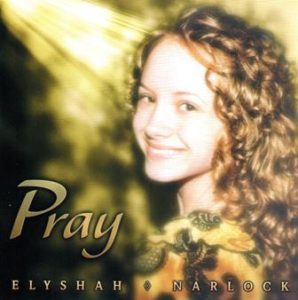 Tell us a little about your family.
There are five of us in my family-my Dad, Sylvester; my Mom, Kimberly; my younger brother, Micah (21) and my younger sister, Moriah (17). Six months after marriage, my parents were called to be evangelists across America. My siblings and I were born on the road and we were accustomed to going from one state to another every couple of weeks. All three of us graduated from high school as homeschoolers on the road. 🙂
My family is very tight-knit and I believe a lot of the reason for that was because we were constantly with each other as we traveled-through work, church, school, and travel, we were always together. Though we did have a home in Indiana, we were rarely there as we took our R.V. across the nation, going from church to church for nearly twenty-two years as a preaching/singing ministry. It was the greatest experience and I feel so privileged and blessed to have been able to see so many hearts so deeply touched by Him!
In 2008, we were asked to take a church we had been to several times in Wisconsin. After much prayer and fasting, we felt God call us to go and we uprooted from our Indiana home of twenty years, to small-town Clintonville, Wisconsin, and the wonderful church established there. Since that time, I have been thrilled to see all of those who have surrendered their lives to God and watch each precious soul be filled with the awesome gift of the Holy Ghost and baptized in His Name! It's a true honor!
Describe your spiritual journey. 
I was six years old and sitting on the living room floor of my grandparents' home in Indiana during an impromptu family prayer meeting when God filled me with the Holy Ghost! Just two days later, I was baptized by my Dad at our home-base church in Brazil, Indiana.
As I got older and we continued traveling, I remember each day growing sweeter as my love for Jesus grew deeper. I would go to state church camps with my family and I remember committing my life over and over again to God-as a child, during pre-teen years, and those tough teen years. In 2004, my life changed drastically. My Dad suffered physically and we had to postpone our revivals and traveling engagements, which were booked up to two years in advance. All I had ever known seemed to cease to exist, and I struggled to find a source of security during that year as a young teenager. It was a transition that lasted about eight months, but during that time, God spoke to my heart in ways He could only do through just such a situation.
In 2010, my family and I had the awesome opportunity to travel to Israel. During the two weeks there, God opened my eyes to more than I could have imagined and gave me perspective greater than ever before! The Bible just came to life before me and God drew me closer to Him through that experience in such a sweet, intimate way. I am SO blessed to know Him!
What is your music background? 
I started singing in the churches to which we traveled when I was two years old. At four years old, we put out our first family recording project, where I sang a song my Mom wrote (recorded as a bonus song on my solo project). In 1995, 2000, and 2003, my family released three more projects in which I was apart. As a pre-teen, I constantly had music going-even while I was sleeping! In our R.V., a lot of times my family would find me in my 4×6 room practicing with different CD artists for most of the day. At the time, one of my favorite artists/groups to harmonize and practice with was either Rachael Lampa or Avalon.
In 2001, our producer, Burton Gaar, asked me to be a singer in an all-girl singing group he was putting together called PURE. I was with PURE for 5 projects in a row. During those years, I learned much from recording in the studio and singing at a few different places with PURE-National Youth Convention in Tennessee; The Esther Conference in Virginia, and Music Fest at Indiana Bible College. They were awesome experiences that helped me to grow in more ways than one. I am now blessed to be the music minister at my home church in Wisconsin. At times it can be a challenge, but I'm loving every step of the way God has taken me!
What is the vision, purpose and comprehensive message in your latest CD?
My first (and so far, only) solo CD was released in 2008. Before each time I would sing in church, I would always ask God to sing through me and use my voice to do His will for that service and anoint me for His glory. My voice is nothing without God's anointing. My one hope is that He will draw in many to be saved through my music! But even if only one soul could be saved by one song that I sing, then it was still worth it all… This is something I wanted to portray through my album.
I wanted people to feel the power of God through my music and to be able to worship God with it. Before the creation of earth, Lucifer was, in modern terms, the worship leader and music minister in Heaven. He was known as the angel of light and music. After he backslid, we were created to fill Lucifer's job, to bring praise and worship and glory to God.
The way I see it, the purpose of music in Heaven must have been of utmost importance to God for Him to bring forth a whole new creation after Lucifer, designed to give Him glory, praise, and worship. My desire is to pull out what's genuine and real and the entire purpose of music for God in our churches. I am not the best singer, but I will be the best at what He has made me to be to bring worship and praise that is pleasing to His ears!
What is one of your favorite songs to sing? Why is it your favorite?
As previously mentioned, when I was younger one of my favorite artists was Rachael Lampa. My favorite song to harmonize with her on was called "Blessed." Since then, my favorite artists have changed, but that song is still within my heart and I feel it will always be my "life song." It talks about how even through the worst times in life and in the best, through the joy and through the pain, I am blessed simply because I know God… even through the most trying times, I know this song still rings true in my soul and every morning that I wake up with God on my side, I can sing "I am blessed!"
If you could sing (or collaborate on a song or album) with any singer (past or present), who would it be?
Well, sometimes I still think it would be neat to follow the voice range of Rachael Lampa with a little harmony. 🙂 But already, my favorite voices to sing with would have to be that of my family and the tightly-blended harmony that comes together through the music we do. I also have a friend with a beautiful voice and other musical talents (who needs to make her own album!) with whom I love to sing along. There was a time we were scheduled for a special, and though we were ready well in advance, we still practiced together over and over simply for the fun of it! 🙂
What do you feel is the most rewarding aspect of your ministry?
By far the most rewarding aspect is feeling the power of God and His anointing in the services and watching someone give their all as a result! As the worship leader in church, I am still amazed and speechless at how God moves through this clay! There is no greater joy than to serve God-no matter in what way He calls!
What is the best advice you have ever been given?
Someone told me when I was younger, to always sing for God no matter if I was given a big opportunity to do otherwise. Wonderful advice with which I whole-heartedly agreed! Also, someone else once said, "Never dream little; dream big. The worst thing that can happen is for a little dream to come true." That statement has been monumental to me and has pushed me to believe in going higher-no matter what!
Where can we listen, purchase, and connect with you?
My album may be purchased through Pentecostal Publishing House or by contacting me through Facebook: http://www.facebook.com/elyshah1. I also have sample clips on my web page: www.elyshahnarlock.com.
FUN STUFF
What would you do with a million dollars?
That takes a lot to imagine!! 🙂 But if I had it, first, I would make sure to give tithes back to the One who blessed me-God. Then I'd give to missions, evangelists, and other works. I'd put a big percentage into savings and then I'd give a large portion to my church, and of course, treat my family. 🙂
Any loves other than music?
I love to shop, write, scrapbook, sew, and craft. I'm definitely a girly-girl because I don't like to camp. But I DO love walks, bike rides, picnics, hikes, and water activities that include kayaking, boating, and jet ski! I love to read-and if you wanted to make it special, just put me out on a front porch swing with a country breeze and a good book or the Bible. I also like to spend quality time with my family and/or a close circle of friends-at any time of the day! 🙂
Five things you can't live without.
1) The Holy Ghost; 2) My family; 3) My purse; 4) Carmex; 5) Hairspray 🙂
Who do you want to send a 'shout out' to?
A big shout out to my family and close friends who've all been so supportive of me throughout the years! They're a huge part of making me who I am today. I love all of you guys!!