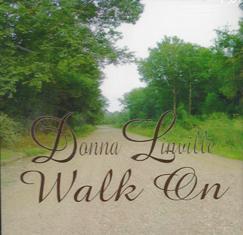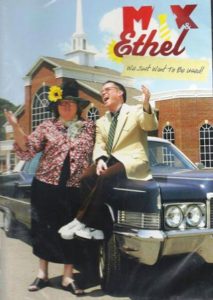 My Hope Radio: Tell us a little about your family. 
Donna Linville: I was born in Indianapolis, Indiana. I have a sister and a brother.
MHR:  Describe your spiritual journey? 
DL: My mother was introduced to the Lord by Brother Simison. At the age of nine I received the Holy Ghost and was baptized at the Bible Church in Indianapolis, Indiana. When I was ten we began attending Brother Kloepper's church, Cedar Grove UPC, in Tupelo, Mississippi. After graduating high school I attended Pentecostal Bible Institute in Tupelo, Mississippi.
MHR:  What is your favorite Scripture in the Bible? 
DL: Psalms 40:1-2: "I waited patiently for the lord; and he inclined unto me, and heard my cry. He brought me up also out of an horrible pit, out of the miry clay, and set my feet upon a rock, and established my goings."
MHR:  What is your music background? (Who influenced you, when did you start singing, etc…) 
DL: My Sunday school teacher Sister Soper, heard me in Sunday school class and encouraged me to keep singing. Her son and my friend, Danny Soper, also encouraged me, along with my family. When I was in high school my choir leader, Mrs. Stevens, was a support to me, as well.
MHR:  What is one of your favorite songs to sing? Why is it your favorite? 
DL: Move Me With Your Message – It makes me cautious to always be aware of what I'm singing. I want to feel-not act. I want to be really moved by the Lord.
MHR:  Do you write your own songs? 
DL: No, I don't.
MHR:  Where can we listen, purchase, and connect with you? 
DL: My music CD, Walk On, and comedy DVD, Max & Ethel: We Just Want to be Used, can be purchased online at from www.pentecostalpublishing.com. You can connect with me on Facebook, search Donna Linville.
Fun Stuff
What would you do with a million dollars?
I'd have to sit and think a long time of the route the Lord would want me to go.
What time in history would you like to visit for a week?
The 1950s
What is your favorite breakfast cereal?
Shredded Wheat
What is your dream vacation spot?
New Zealand
Who do you want to send a 'shout out' to?
Cheryl Becton