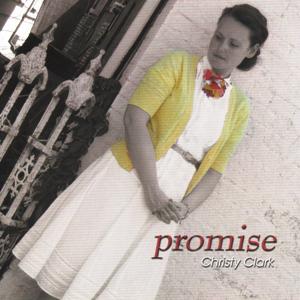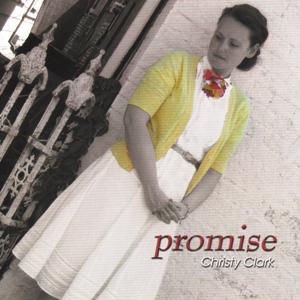 Tell us about your family
I grew up in the greater Lexington, Kentucky area where my grandfather, Leonard Plowman, was my pastor for many years. When he resigned to become a missionary to Australia, my uncle, William McGraw, was voted in and stills pastors today. My mother, Harlena McFarland, was the choir director and pianist for all my growing up years, while my stepdad, Rob McFarland, lead our worship services. After I met and married, Jason Clark, we moved to Evansville, Indiana and sat under David Bayer for a couple of years before becoming a daughter work in a small town called Oakland City, Indiana, where we are today. We received the very first Church in a Day in the State of Indiana, and are currently in a capital campaign to raise funds for our next building. I have twin daughters that are nine years old, and a six-year-old boy. I have been blessed.
Describe your spiritual journey
As I mentioned above, I grew up attending church three times a week. I was baptized at age eight and received the Holy Ghost at a Kentucky Junior Youth Camp after hearing the message "Advertising for Jesus". I do not remember who the preacher was, but I remember he had brought in a huge inflatable Dr Pepper can and sat it up front as an illustration. As I grew up, I stayed very involved in the music department of my church. I remember many times laying on the floor in our sanctuary so overwhelmed by the presence of God, just sobbing.
I remember one particular moment when it finally clicked in my mind that there were so many talented people in the world; most of whom could sing and play better than I ever would, but were so empty when they performed. I developed an intense desire for God to anoint me, so that no matter how good I was or wasn't, that He would still be able to use me. It became the focus of my prayers then and now, that I would never be guilty of performing, but always be found giving glory to God. I am still developing as a child of God, and learning every day that His grace is enough, and that I can trust in it.
What is your favorite Scripture in the Bible?
Hebrews 10:35 has always been my favorite and will remain so; however I have recently taken up another favorite. Psalm 101:3 "I will set no wicked thing before mine eyes: I hate the work of them that turn aside." In the day we live in where people are walking away from all they know to be true, I am reminded that I cannot turn aside from serving God. He's been too good to me to turn back now!
What is your music background?
I sang my first solo when I was eight. My first song was Build My Mansion by the Rambos (showing my age a little). As I mentioned before, my mom played the piano and taught me the art and craft of playing by ear. My dad, Roger Teague, is also a very gifted talent on the guitar, electric bass, drums and very recently the harmonica and djemba. In fact, my husband (who is unstoppable on the guitar himself) also has a very musical family. Before our twins were born, someone said to us, "Well, one thing's for sure, these girls will have some musical ability!"
For kicks we actually sat down and tried to think of anyone in our collective families (by blood and marriage) and couldn't come up with anyone who didn't play and instrument or sing or have great rhythm on the dance floor! So, yes, our kids are showing sign of having great talent. I grew up listening to cassettes of Sister Mickey Mangun and Sharon Perry. These women were my heroes, and I spent hours trying to imitate them. My mom had a few Lanny Wolfe albums, one of which was his Together project to raise funds for Ethiopia. I nearly wore the title song out, trying to pick out familiar voices from within our Pentecostal movement. Fascinating! I enjoyed many other artists as well. Carmen was always amazing, I loved any black Gospel choir, Chrystal Lewis has ridiculously good vocals, had some of DCTalk's material, and even the Newsboys. I still pretty much enjoy this hodgepodge of styles, and I think the songs I write have a little of this varied flavor.
What is your favorite song to sing? Why is it your favorite?
Probably my current favorite to sing is one of my own, Before Your Need. I wrote the song and it has such a strong message of encouragement in the lyrics, "Who told you you couldn't make it, who told you you couldn't take it. Shake yourself, wake yourself, try again, get ready to rise again." Everyone can relate to having needs that are overwhelming and can realize all over again, "I can make it!"
Do you write your own songs?
Yes, I do write my own songs and just released my first CD, Promise, with eleven of my original songs on the project. My mother and both of my sisters are singing with me on the CD, and my husband is rocking out the guitar several of the songs. It has been an amazing experience! Most of my songs are sparked by a certain phrase that I hear spoken or preached. Sometimes, as I hear that phrase, it translates in my brain like a line of music, which I will then repeat over and over again to myself so as not to forget it, then I will spend the days ahead building around that one line until I have a completed song. Once the song feels right, I will sing it for a few days so that is playing in my head almost like a recording, then I can sit down at the piano, and use those playing by ear skills to pick it out.
Where can we listen, purchase and connect with you?
You can listen on myhoperadio.com, purchase the CD from pentecostalpublishing.com, iTunes, cdbaby, and amazon.com. You can contact me via email – [email protected].
Fun Stuff
What would you do with a million dollars?
If I had a million dollars…Our capital campaign would be over for our new state of the art worship center! We would have a new home and no debts. And yes, some new shoes and clothes. After that, savings. Wouldn't that be great?
What time in history would you like to visit for a week?
I would spend a week with Laura Ingalls out on the prairie. Then I would come back and thank God for electricity and indoor plumbing.
What is your favorite breakfast cereal?
Honey Nut Cheerios. My favorite breakfast food? A piece of cake with a cup of coffee!
What is your dream vacation spot?
My dream vacation spot would be Rome. Since my husband prefers the mountains, and neither of us are wild about flying, I'm not sure we'll make it, but I can dream…
Who do you want to send a "shout out" to?
I would send a shout out to so many people. Friends from childhood that remain today (Dianna-I'm amazed by you and your dedication to education and your faithfulness through it all), Lanette, mother of five (and always Claire) you are my sounding board for new songs and pretty much every other thing that needs airing out. My husband, Jason, you are the most talented guitarist I know (even when you're impressed by the incredible Larry Carter!) and I love you so much! You are an amazing pastor and husband and father, my mom, Harlena, you are my check and balance. As I'm writing my materials both for singing and speaking, you are there to keep me sounding good. You are an inspiration to me in my walk with God. Rob, you are quite the spiritual leader. My dad, Roger, your talents as a singer, musician and song writer are a source of joy and I treasure you and Karen.
To those involved in the Promise project, both of my talented sisters, Mandy and Brittany, you are so much fun to be with. Sorry I didn't always appreciate it when we were all growing up together! You are both such beautiful women. Burton, producer and friend, Jamie, producer and friend, Darrell, engineer and friend…So many talented people it takes to make one CD!
God, who is God and there is no other beside him. He holds my every moment, past present and future. Nothing in my life takes Him by surprise, and I take joy in living for the promise keeper.