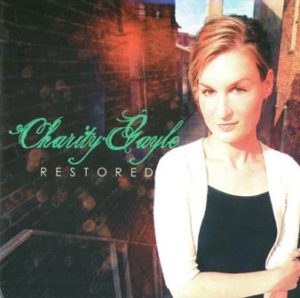 Tell us a little about your family.
My family is awesome. I have amazing parents who love and support me, grandparents who spoil me, an aunt and uncle who amuse me, and a brother who protects me! Every single person in my family has answered the call to serve God and do it fervently. My grandparents, David A. Robinson, and Patricia Robinson, were among the dedicated evangelists and church planters in our movement and my father and mother pastor the great church of New Life Center in Buffalo, New York, and my awesome Aunt Von and Uncle Rick are deeply involved with foreign missions. Our lives revolve around Christ and His amazing work!
Describe your spiritual journey.
I received the Holy Ghost at the age of six and I remember being so excited about it that the next day at school my Holy Ghost was what I brought for show and tell. My father baptized me a week later, surrounded by friends and family. Being educated in a Christian school, raised in a Godly and loving environment, and encouraged by elders and leaders in our movement really stapled biblical principles and truths in my life. I would not have survived my trials and insecurities as a teenager if it weren't for these attributing factors
What is your favorite Scripture in the Bible? 
Matthew 6:33: "But seek Ye first the kingdom of God and His righteousness; and all these things shall be added unto you."
What is your music background?
I started singing at the age of three. My grandfather used to sing the old hymns with me around the house, and that instilled a love for music and worship at the very beginning of my life. I have always had a very mature taste in music, listening to jazz and gospel choirs as a kid, and jamming out to artists like John P. Kee and Fred Hammond as a teenager. My mother always played Tammy Trout and CLC choir CDs around the house, loud enough to cover up my 'belting' along! I eventually ended up taking voice lessons and received a vocal performance degree from the University of Buffalo.
What is the vision, purpose and comprehensive message in your latest CD? 
I wish to spread a message of hope and restoration in the CD 'estored' Its purpose is to be a declaration of Godly living that is unashamed and that is willing to admit that we all fall sometimes. I hope it lifts spirits, saves souls, and inspires a greater relationship with God.
You wrote all the songs on this project-rom where do you get your inspiration and what is your process for writing?
I feel that each song is a personal victory after a struggle or dark time in my life, and I hope others will receive inspiration to worship their way out of the bad times as I did. Life isn't perfect, and neither are those that live it. 'Restored' is a journey with each song relating to a different situation. In the title track, Restored, one line in particular encompasses the entire project: There were times I thought that I could prove, I could do much better without You. I was bound by my hardened pride; I didn't realize my faith had died. But You took the time to make me see that only You could make me free!
I have random bursts of inspiration with my song writing. Mostly, I will write lyrics taken from sermons and come up with the chords and melody during altar call. God bless our worship team because they have had to learn many songs on the spot! Other times I will receive a melodic line or lyric at two or three in the morning. I apologize to my parents for THOSE writing sessions!
What is the best advise you have ever been given? 
You can't control what others do; you can only control how you respond to it. Strive to please God because you will always please Him; not Man, for he will never be pleased.
How would you encourage someone desiring to pursue music as a ministry? 
I would say to just keep at it no matter what. You will undoubtedly become discouraged, but the reward of accomplishment alone will be worth it. PRAY, PRAY, PRAY for direction, and know that it's not about the music alone, but what you do with it. It's a beautiful way to communicate with God and worship Him. ALWAYS keep Him first!
Where can we listen, purchase, and connect with you? 
You can visit my website www.charitygayle.com, follow me on twitter: Charity_Gayle, or listen to my music on my facebook page: www.facebook.com/CharityGayle
Fun Stuff
What would you do with a million dollars? 
I would travel the world! And buy a lot of music!
Any loves other than music? 
I love to write! My blog, fancyandshmancy.blogspot.com has been my writing haven for the past three years. I also love to teach! I currently teach English literature and have many children's music groups at the church and school where I work.
What time in history would you like to visit for a week? 
Definitely the 70's and 80's because I would LOVE to see my parents as young people and see first hand how they met, lived, and dealt with life.
If you weren't singing what would you doing? 
Teaching and possibly being more on the production side of music…producing or sound engineering. Who do you want to send a 'shout out' to?
Who do you want to send a 'shout out' to?
My students, the junior youth, and kids at NLC! Love you guys! Keep dreaming big and praying hard!
Editor's Note: July 25, 2012, Charity became the GMA Female vocalist of the year!!