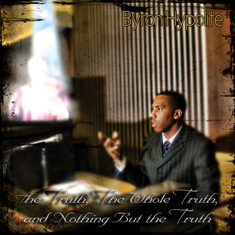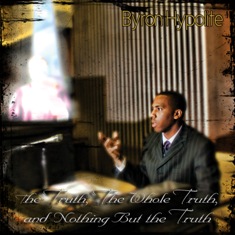 Tell us about your journey of faith. 
A lot of trials early on, challenging times right off the bat, didn't know how to deal with and handle all of them, made mistakes and learned from them. And now I see that those times were experiences that matured me a lot. And also I can help others get through by the grace of God. My journey of faith has overall been an adventure and a joy, walking and KNOWING Jesus! He never ceases to blow my mind! 🙂  I am now the pastor at DOCJ SM. I am based out of The Pentecostals of Lafayette in Louisiana www.tpolchurch.com where my pastor is the Home Missions director for the State of Louisiana.
What is your favorite scripture in the Bible?
Wow, I can't truly say I have a favorite, but as I'm thinking I'm reminded of Isaiah 43:2 "When thou passest through the waters I will be with thee and through the rivers they shall not overflow thee when thou walkest through the fire thou shall not be burned neither shall the flame kindle upon thee"
What is your music background?   
I started rapping at thirteen. I was raised around not only blacks, but whites and also went to school with some Mexicans. So whether riding on buses or listening to music for recess it was a good diversity of contemporary, rap, soft rock, hard rock.. and yep! even country :).. my influences growing up was cash money, no limit, creed, sugar ray.. now as a Christian, my music library is  Clint Brown, Chris Tomlin, Third Day, Frontline worship and Jonny Lang.
What specific themes do you cover in your songs? why?  
I tend to cover themes such as "My testimony" "The Love of God" "Doses of reality."  Why? "Because it is my belief that we overcome by the blood of the lamb and the word of our testimony (Revelation 12:11). And when others hear where God has bought you from, a sense of hope begins to birth in them, believing God can do the same for them.  the love of God because The apostle Paul said "The love of Christ constrains me" (II Corinthians 5:14) And reality because people are tired of hearing it "sugarcoated" they want real!
Do you write your own songs? 
I have a Ghost writer! LOL the Holy Ghost! God certainly inspires me to write all of my music. The process can vary, sometimes ill plan to sit down and express thoughts, other times I'll be driving or walking in the mall and it will hit me! I'll write it on whatever I can get my hands on.. many times it's been my actual hand because I had no paper! or record it on my phone and get to it later so I won't forget, then once its written go to the studio and record!
Where can we listen purchase and connect with you? 
You can connect with me on Facebook, follow me on Twitter… you can purchase on iTunes, cdbaby, and listen and buy all of my music, leave comments, check my schedule on my website www.byronhypolite.com