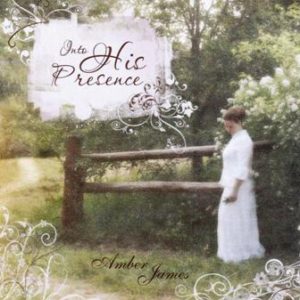 Tell us a little about your family.
I am the older of two children. I have a younger sister who is a pastor's wife in Kentucky. My parents live in Indiana and have always been involved in ministry, pastoring, and starting home missions churches. My husband and I are full time evangelist and we just celebrated fifteen years of marriage and ministry. The newest addition to our family is our precious gift from God, Carson Slade. Our home truly feels complete and is filled with all the sounds a new baby brings, from twinkle twinkle little star playing on the swing to the sweet cry when he wakes from a nap.
Describe your spiritual journey.
I was raised in the church and received the Holy Ghost at age five. My parents began working in the ministry during my teen years. The training and opportunities for ministry that I received during these years are invaluable to me. I also attended Indiana Bible College and these years were also key in establishing ministry goals and what plans God had for my life. Daily I strife to grow closer to the Lord, knowing His coming is very soon!
What is your favorite Scripture in the Bible?
My favorite scripture is Matthew 19:26 "With men this is impossible, but with God all things are possible" I have leaned on this verse many time throughout my life. In the process of this recording I turned to this verse several times because I knew it was not in my own strength that it would be accomplished. During the adoption of our son, I turned to this verse because only He could move the mountains that stood in our way. Many times on the evangelistic field I have turned to this verse. The awesome thing is, not one time has he let me down…for I know WITH GOD ALL things are possible!
What is your music background?
I began singing into my hairbrush at age three. LOL. My parents, my biggest fans, always encouraged me to follow my dreams and made sure music study and opportunities were afforded to me during my younger years. I began piano lessons at age five and I started singing in school programs and plays from kindergarten on up and loved singing in church. My family used to say if I had a microphone in my hand I was happy. I majored in music at Indiana Bible College and the training and opportunity I received there has help to make me who I am today. I continue to play the piano and minister in song every weekend. Psalm 28:7 says, "The Lord is my strength and my shield; my heart trusted in him and I am helped: therefore my heart greatly rejoiceth; with my song will I praise him." This is my prayer that for the rest of my days I will be able to praise him in song.
What is one of your favorite songs to sing? Why is it your favorite?
I have been singing the song "Guide My Feet" by Tim Pedigo for many years now. I love the words and have found that I truly need him to guide my every step and when I can't see the way I'm gonna trust his hand.
Do you write your own songs?
Yes, I have written songs, however I did not record any of them on this album. On my next project I would love to record some of my husband's songs. He's actually the songwriter of the two of us. He usually comes up with the words and an idea of the melody and I help fine tune the music.
Where can we listen, purchase, and connect with you?
You can find my CD on our ministry website reach-ministries.org, kennamberjames on facebook, PPH and iTunes.
Fun stuff
What would you do with a million dollars?
I would do a lot of things with a million dollars! Pay our church off, vacation for a month, buy a new car, record three more CD's, a contemporary CD, children's CD, and a Christmas CD.
What time in history would you like to visit for a week?
I would visit the 40's because I love how the ladies dressed back then, so classy and they looked like women!
What is your favorite breakfast cereal?
Cookie crisp…lol I know I should like something more healthy like special K but what can I say I'm a kid at heart.
What is your dream vacation spot?
To stay in a castle in Ireland.
Who do you want to send a 'shout out' to?
My wonderful husband, Ken, and precious baby, Carson, my #1 fans, to all of my family who I love soooo much and also to Pastor and Sister Legg and the saints at AHC.